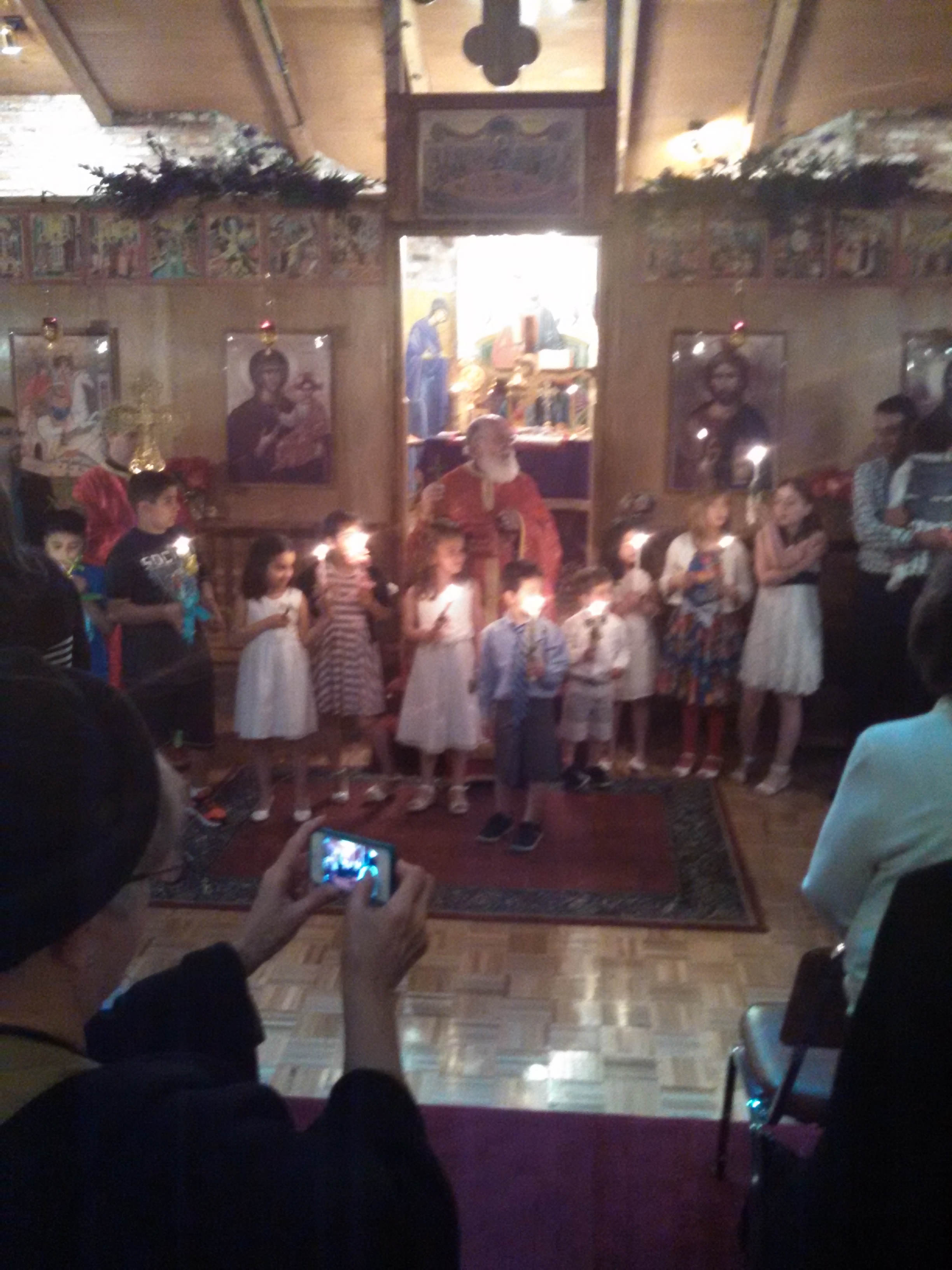 ---
Parish News
We are blessed with children!
The miracle cross at the right appeared on this shade during the second week of Salutations to the Theotokos services and a parishoner's enlarged heart was healed the same week!
To contact the Church office call (530) 241-1575
Feast Day Services and Events
Entrance of the Most Holy Theotokos into the Temple.
Divine Liturgy, Nov 20th @ 6 pm.
Sunday School
On Sundays after Communion
Trip to Platina Monastery.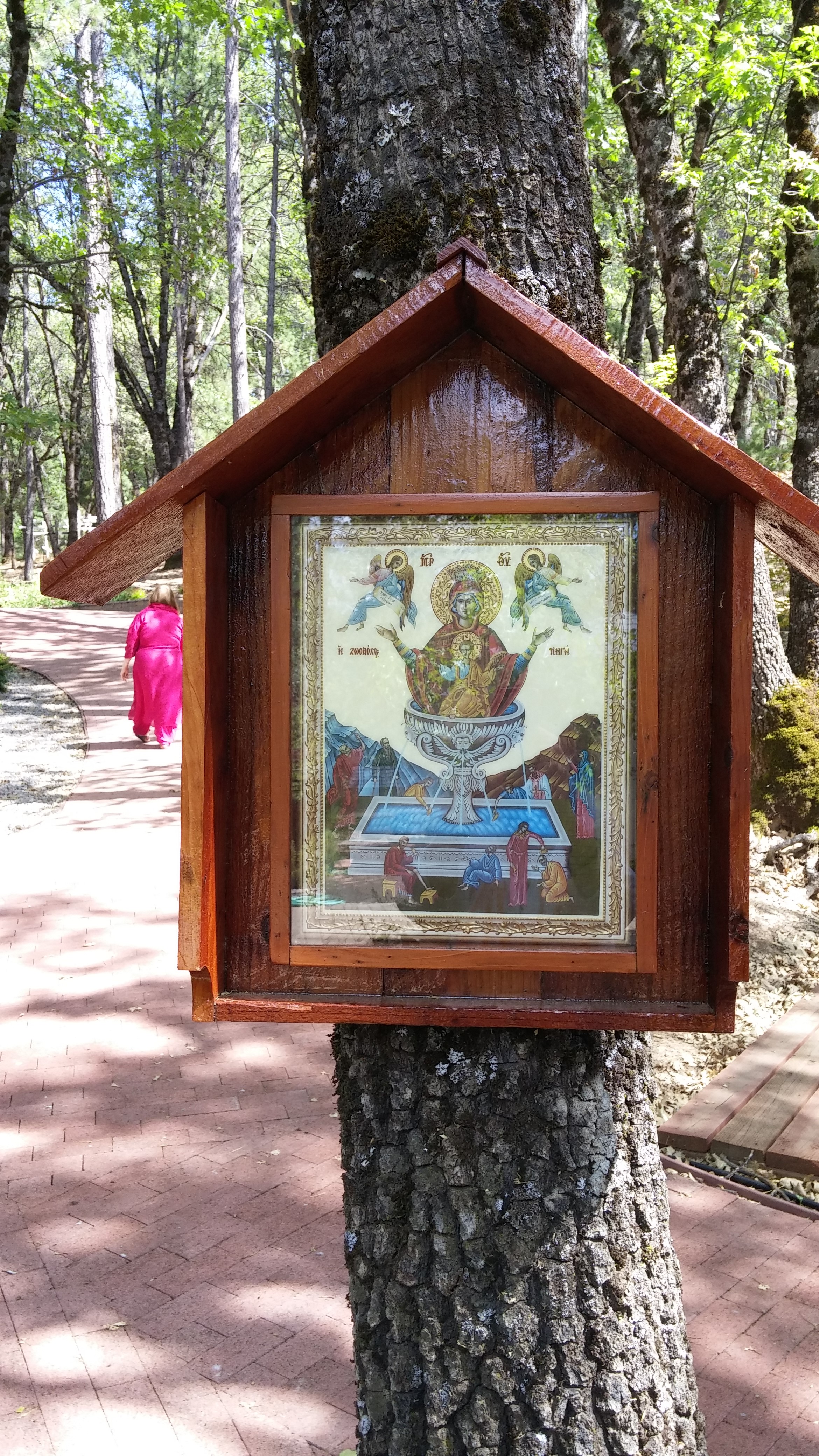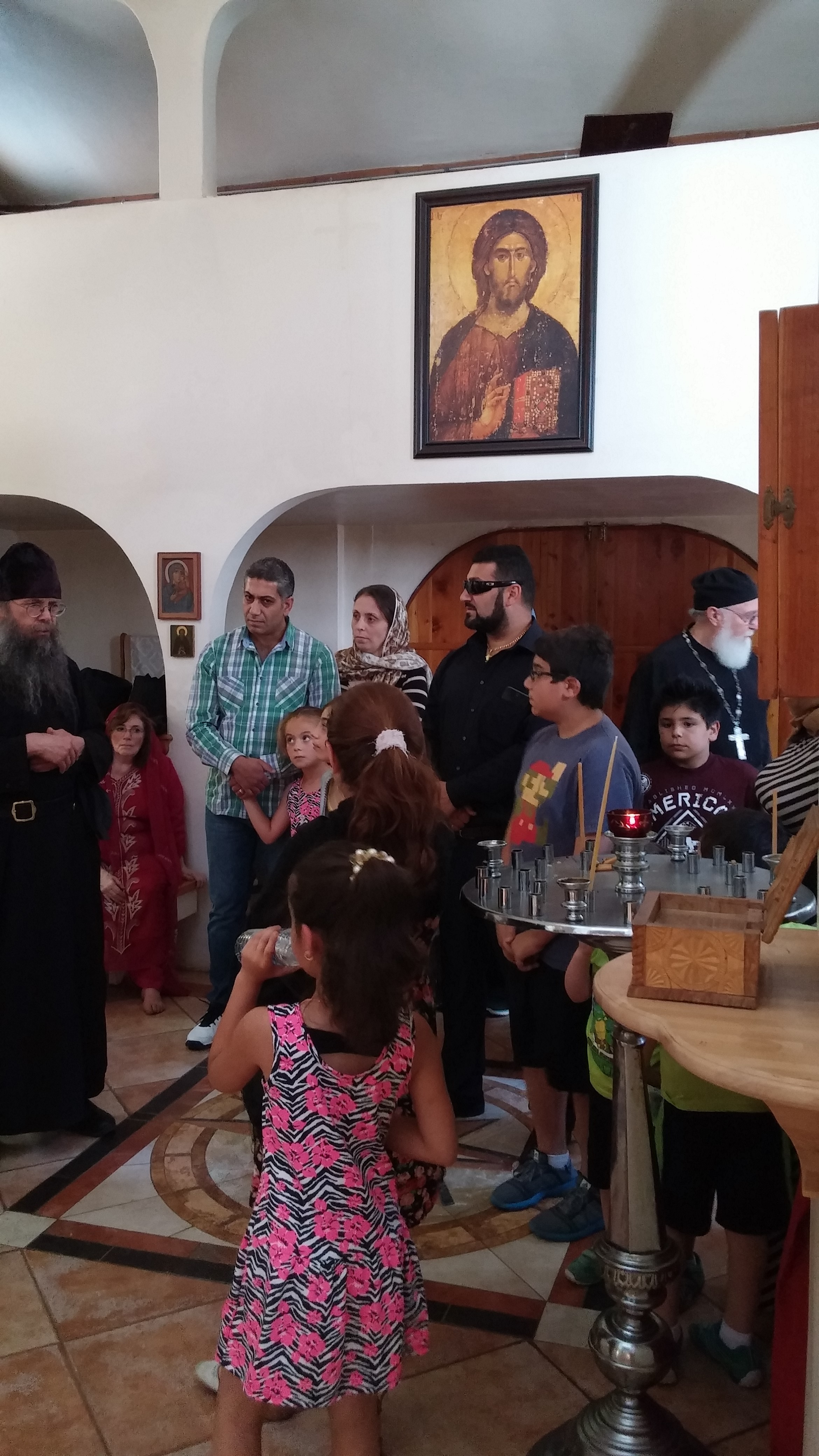 Online Chapel