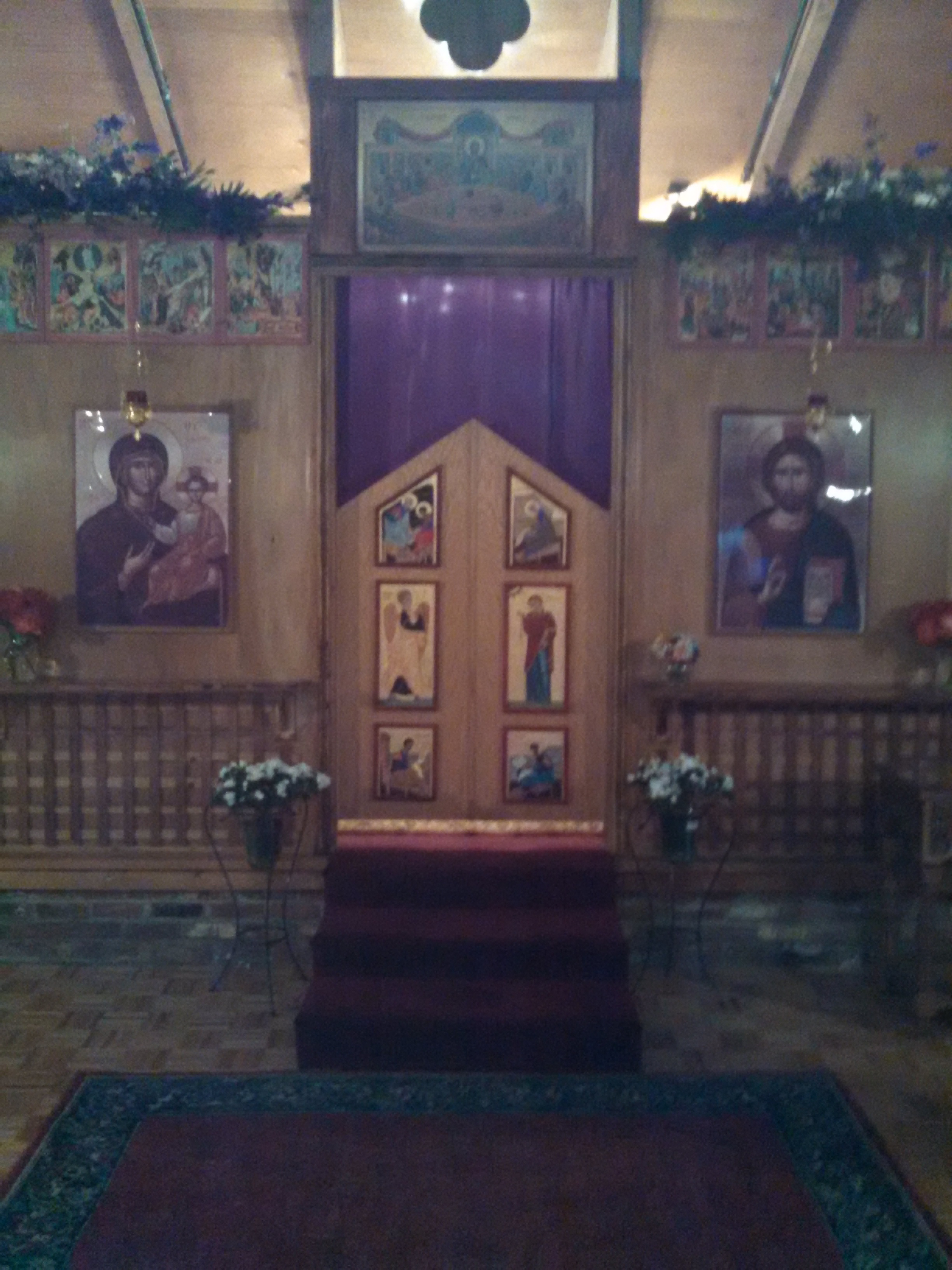 ---
Parish News
The miracle cross at the right appeared on this shade during the second week of Salutations to the Theotokos services and a parishoner's enlarged heart was healed the same week!
To contact the Church office call (530) 241-1575
Upcoming Events
*St. George Rummage Sale
Thursday May 7th 9am-4pm, Friday May 8th 9am-4pm and Saturday May 9th 9am-3pm!!!
(Look for signs on California & Placer Streets in downtown Redding)
*2015 Redding Rodeo Parade Gyro/refreshment sale Saturday May 16th starting at 9am

(California Street between Deja Vu Restaurant and Club Bliss)
Online Chapel